Narrator: 

 

Fiona Hardingham, Katherine McEwwan & Steve West
Publication Date: 
August 30, 2016
Genre:

  

Young Adult Fiction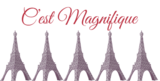 Elias and Laia are running for their lives. After the events of the Fourth Trial, Martial soldiers hunt the two fugitives as they flee the city of Serra and undertake a perilous journey through the heart of the Empire.
Laia is determined to break into Kauf—the Empire's most secure and dangerous prison—to save her brother, who is the key to the Scholars' survival. And Elias is determined to help Laia succeed, even if it means giving up his last chance at freedom.
But dark forces, human and otherworldly, work against Laia and Elias. The pair must fight every step of the way to outsmart their enemies: the bloodthirsty Emperor Marcus, the merciless Commandant, the sadistic Warden of Kauf, and, most heartbreaking of all, Helene—Elias's former friend and the Empire's newest Blood Shrike.
Bound to Marcus's will, Helene faces a torturous mission of her own—one that might destroy her: find the traitor Elias Veturius and the Scholar slave who helped him escape…and kill them both.
If you are reading this, then I'm assuming you've read book An Ember in the Ashes or my review.

 

If not, be careful of spoilers in this review.

 

I try not to include any spoilers, but with a series, that gets harder to do.

  

So please be careful reading my thoughts.
After reading book #1, it's glaringly obvious Sabaa Tahir breaks the conventions of Young Adult fiction.

 

I constantly found myself, in this book and the last, waiting for something or someone to stop something that cannot happen from happening.

 

I would find myself standing stock still in the kitchen listening, unbelieving, to courageous and awe-inspiring storytelling.
Most second books of a series fall into a lull of plot fillers – problems and actions that happen but don't necessarily relate to the overall arch of the story.

 

In ATITN, this does not happen.

 

Tahir has a plan for everything, and the story is so well put together that I almost want to keep notes just so that I can truly appreciate how intricate the plot is.
After finishing this book, I don't know where this is going, but I can't wait to find out.

 

On to book #3!!!