The Perfect Hope
by Nora Roberts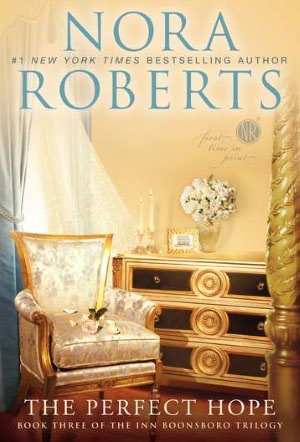 #1
New York Times
bestselling author Nora Roberts introduces you to the Montgomery brothers—Beckett, Ryder, and Owen—as they bring an intimate bed-and-breakfast to life in their hometown.
Ryder is the hardest Montgomery brother to figure out—with a tough-as-nails outside and possibly nothing too soft underneath. He's surly and unsociable, but when he straps on a tool belt, no woman can resist his sexy swagger. Except apparently Hope Beaumont, the innkeeper of his own Inn BoonsBoro…
As the former manager of a D.C. hotel, Hope is used to excitement and glamour, but that doesn't mean she can't appreciate the joys of small-town living. She's where she wants to be—except for in her love life. Her only interaction with the opposite sex has been sparring with the infuriating Ryder, who always seems to get under her skin. Still, no one can deny the electricity that crackles between them…a spark that ignited with a New Year's Eve kiss.
While the Inn is running smoothly, thanks to Hope's experience and unerring instincts, her big-city past is about to make an unwelcome—and embarrassing—appearance. Seeing Hope vulnerable stirs up Ryder's emotions and makes him realize that while Hope may not be perfect, she just might be perfect for him.
Merry Christmas, Alex Cross by James Patterson
It's Christmas Eve and Detective Alex Cross has been called out to catch someone who's robbing his
church's poor box. That mission behind him, Alex returns home to celebrate with Bree, Nana, and his children. The tree decorating is barely underway before his phone rings again—a horrific hostage situation is quickly spiraling out of control. Away from his own family on the most precious of days, Alex calls upon every ounce of his training, creativity, and daring to save another family. Alex risks everything—and he may not make it back alive on this most sacred of family days. Alex Cross is a hero for our time, and never more so than in this story of family, action, and the deepest moral choices. MERRY CHRISTMAS, ALEX CROSS will be a holiday classic for years to come.
The Paris Wife
by Paula McLain
(Paperback)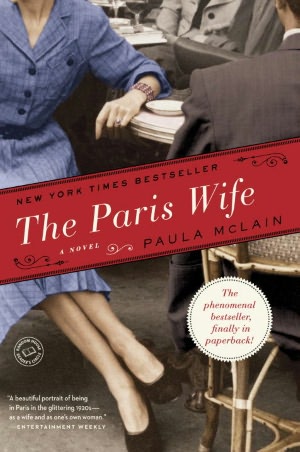 Chicago, 1920: Hadley Richardson is a quiet twenty-eight-year-old who has all but given up on love and happiness—until she meets Ernest Hemingway. Following a whirlwind courtship and wedding, the pair set sail for Paris, where they become the golden couple in a lively and volatile group—the fabled "Lost Generation"—that includes Gertrude Stein, Ezra Pound, and F. Scott Fitzgerald.
Though deeply in love, the Hemingways are ill prepared for the hard-drinking, fast-living, and free-loving life of Jazz Age Paris. As Ernest struggles to find the voice that will earn him a place in history and pours himself into the novel that will become
The Sun Also Rises,
Hadley strives to hold on to her sense of self as her roles as wife, friend, and muse become more challenging. Eventually they find themselves facing the ultimate crisis of their marriage—a deception that will lead to the unraveling of everything they've fought so hard for.
A heartbreaking portrayal of love and torn loyalty,
The Paris Wife
is all the more poignant because we know that, in the end, Hemingway wrote that he would rather have died than fallen in love with anyone but Hadley.