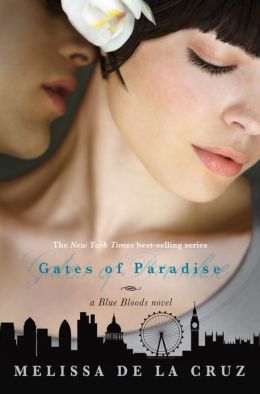 I am so excited to see so many great books coming out this year. As of now, these are the ones I am looking forward to the most. Please let me know if you think I ave missed one!
Gates of Paradise (Blue Bloods Series)
Schuyler Van Alen is running out of time. The Dark Prince of Hell is storming the Gates of Paradise, intent on winning the heavenly throne for good. This time he has his greatest angels by his side, Abbadon and Azrael—Jack and Mimi Force, as they are known in the Coven.
Or so he thinks. Even as Lucifer assigns Jack and Mimi the tasks of killing their true loves, the Force twins secretly vow to defeat the Dark Prince once and for all. But how far will Mimi and Jack go to conceal their real loyalties?
Meanwhile, former vampire Bliss Llewellyn has joined forces with Lawson, the greatest wolf of the underworld, to free his people from their imprisonment in Hell. As they struggle against impossible odds, an ancient message, woven into the very fabric of time, reveals just how much depends on the success of their mission.
Lucifer seeks the key to the Gate of Promise, and when Schuyler is taken captive and delivered straight to Hell, she must make an unthinkable choice—the same one the archangel Michael was forced to make during the Crisis in Rome. Will Schuyler find the strength to do what he could not?
The epic, heartbreaking Blue Bloods series comes to a close with this final novel about staggering courage, unbearable sacrifice, and the immortality of true love.
Private Berlin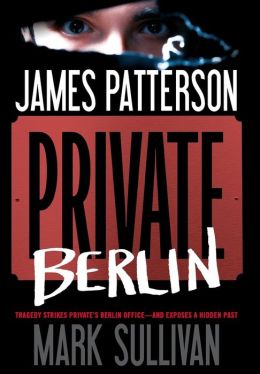 IN EUROPE'S MOST DANGEROUS CITY
Chris Schneider is a superstar agent at Private Berlin, Germany headquarters for the world's most powerful investigation firm. He keeps his methods secret as he tackles Private's most high-profile cases-and when Chris suddenly disappears, he becomes Private Berlin's most dangerous investigation yet.
AN INVESTIGATOR IS SEARCHING
Mattie Engel is another top agent at Private Berlin, gorgeous and ruthlessly determined-and she's also Chris's ex. Mattie throws herself headfirst into finding Chris, following leads to the three people Chris was investigating when he vanished: a billionaire suspected of cheating on his wife, a soccer star accused of throwing games, and a nightclub owner with ties to the Russian mob. Any one of them would surely want Chris gone-and one of them is evil enough to want him dead.
AND SHE'S AFTER MORE THAN THE TRUTH
Mattie's chase takes her into Berlin's most guarded, hidden, and treacherous places, revealing secrets from Chris's past that she'd never dreamed of in the time they were lovers. On the brink of a terrifying discovery, Mattie holds on to her belief in Chris-in the face of a horror that could force all of Europe to the edge of destruction and chaos.
James Patterson has taken the European thriller to a masterful new level with Private Berlin, an adrenaline-charged, spectacularly violent and sexy novel with unforgettable characters of dark and complex depths. Private Berlin proves why Patterson is truly the world's #1 bestselling author.
12th of Never (Women's Murder Club #12)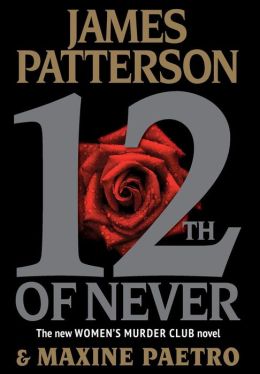 It's finally time! Detective Lindsay Boxer is in labor—while two killers are on the loose.
Lindsay Boxer's beautiful baby is born! But after only a week at home with her new daughter, Lindsay is forced to return to work to face two of the biggest cases of her career.
A rising star football player for the San Francisco 49ers is the prime suspect in a grisly murder. At the same time, Lindsay is confronted with the strangest story she's ever heard: An eccentric English professor has been having vivid nightmares about a violent murder and he's convinced is real. Lindsay doesn't believe him, but then a shooting is called in-and it fits the professor's description to the last detail.
Lindsay doesn't have much time to stop a terrifying future from unfolding. But all the crimes in the world seem like nothing when Lindsay is suddenly faced with the possibility of the most devastating loss of her life.
Dead Ever After (Sookie Stackhouse / Southern Vampire Series #13)
THE FINAL SOOKIE STACKHOUSE NOVEL
There are secrets in the town of Bon Temps, ones that threaten those closest to Sookie—and could destroy her heart....
Sookie Stackhouse finds it easy to turn down the request of former barmaid Arlene when she wants her job back at Merlotte's. After all, Arlene tried to have Sookie killed. But her relationship with Eric Northman is not so clearcut. He and his vampires are keeping their distance…and a cold silence. And when Sookie learns the reason why, she is devastated.
Then a shocking murder rocks Bon Temps, and Sookie is arrested for the crime.
The Elite (Sequel to The Selection)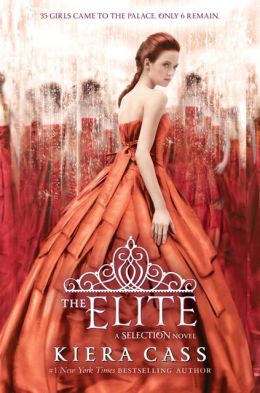 But the evidence against Sookie is weak, and she makes bail. Investigating the killing, she'll learn that what passes for truth in Bon Temps is only a convenient lie. What passes for justice is more spilled blood. And what passes for love is never enough…
Kiera Cass's
The Elite
is a must-read for fans of dystopian fiction, fairy tales, and reality TV. This sequel to
The Selection
will enchant teens who love Divergent and The Bachelor.
In America Singer's world, a bride is chosen for the prince through an elaborate televised competition. In the second book of the Selection series, America is one of only six girls left in the running. But is it Prince Maxon—and life as the queen—she wants? Or is it Aspen, her first love?
The Elite
delivers the adventure, glamour, political intrigue, and romance readers of
The Selection
expect, and continues the love triangle that captivated them.
Clockwork Princess (Infernal Devices Series #3)
Don't miss The MortalInstruments: City of Bones, soon to be a major motion picture in theaters August 2013.
Danger intensifies for the Shadowhunters as the New York Times bestselling Infernal Devices trilogy comes to a close.
If the only way to save the world was to destroy what you loved most, would you do it?
The clock is ticking. Everyone must choose.
Passion. Power. Secrets. Enchantment.
Danger closes in around the Shadowhunters in the final installment of the bestselling Infernal Devices trilogy.