TBR Fall 2014 Preview: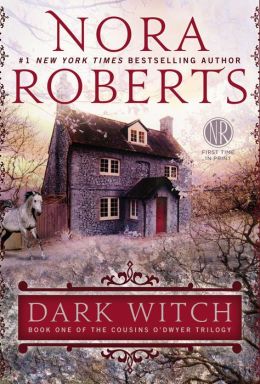 Dark Witch by Nora Roberts
From #1 New York Times bestselling author Nora Roberts comes a trilogy about the land we're drawn to, the family we learn to cherish, and the people we long to love…
With indifferent parents, Iona Sheehan grew up craving devotion and acceptance. From her maternal grandmother, she learned where to find both: a land of lush forests, dazzling lakes, and centuries-old legends.
Ireland.
County Mayo, to be exact. Where her ancestors' blood and magic have flowed through generations—and where her destiny awaits.
Iona arrives in Ireland with nothing but her Nan's directions, an unfailingly optimistic attitude, and an innate talent with horses. Not far from the luxurious castle where she is spending a week, she finds her cousins, Branna and Connor O'Dwyer. And since family is family, they invite her into their home and their lives.
When Iona lands a job at the local stables, she meets the owner, Boyle McGrath. Cowboy, pirate, wild tribal horsemen, he's three of her biggest fantasy weaknesses all in one big, bold package.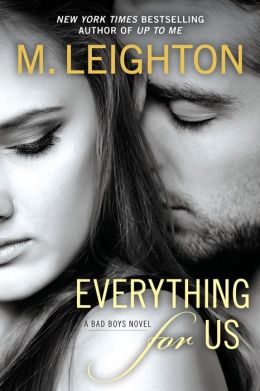 Iona realizes that here she can make a home for herself—and live her life as she wants, even if that means falling head over heels for Boyle. But nothing is as it seems. An ancient evil has wound its way around Iona's family tree and must be defeated. Family and friends will fight with each other and for each other to keep the promise of hope—and love—alive…
Everything for Us by M. Leighton
When it comes to passion this hot, it's all or nothing.
Olivia Townsend's wealthy cousin Marissa had everything a girl could ask for—a great job, a privileged life, and all the friends she wanted. Or, at least, all the friends money could buy. But one case of mistaken identity has turned her privileged world upside down.
An abduction gone wrong lands her right in the lap of the sexiest, most dangerous man she's ever met. To Marissa, he's an enigma, but one to whom she's irresistibly, inexplicably drawn.
With him comes a new world of freedom and passion, of dark shadows and dangerous secrets, a world where nothing is what it seems—except for the blind passion that Marissa can't escape—or maybe even survive.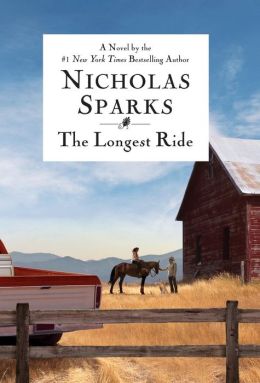 The Longest Ride by Nicholas Sparks
Ira Levinson is in trouble. At ninety-one years old, in poor health and alone in the world, he finds himself stranded on an isolated embankment after a car crash. Suffering multiple injuries, he struggles to retain consciousness until a blurry image materializes and comes into focus beside him: his beloved wife Ruth, who passed away nine years ago. Urging him to hang on, she forces him to remain alert by recounting the stories of their lifetime together - how they met, the precious paintings they collected together, the dark days of WWII and its effect on them and their families. Ira knows that Ruth can't possibly be in the car with him, but he clings to her words and his memories, reliving the sorrows and everyday joys that defined their marriage.
A few miles away, at a local bull-riding event, a Wake Forest College senior's life is about to change. Recovering from a recent break-up, Sophia Danko meets a young cowboy named Luke, who bears little resemblance to the privileged frat boys she has encountered at school. Through Luke, Sophia is introduced to a world in which the stakes of survival and success, ruin and reward -- even life and death - loom large in everyday life. As she and Luke fall in love, Sophia finds herself imagining a future far removed from her plans -- a future that Luke has the power to rewrite . . . if the secret he's keeping doesn't destroy it first.
Ira and Ruth. Sophia and Luke. Two couples who have little in common, and who are separated by years and experience. Yet their lives will converge with unexpected poignancy, reminding us all that even the most difficult decisions can yield extraordinary journeys: beyond despair, beyond death, to the farthest reaches of the human heart.