Fallen by Lauren Kate
From the Publisher...
Source: Purchased from Amazon
Genre: Young Adult
There's something achingly familiar about Daniel Grigori.
Mysterious and aloof, he captures Luce Price's attention from the moment she sees him on her first day at the Sword & Cross boarding school in sultry Savannah. He's the one bright spot in a place where cell phones are forbidden, the other students are all screw-ups, and security cameras watch every move.
Even Daniel wants nothing to do with Luce – he goes out of his way to make that very clear. But she can't let it go. Drawn to him like a moth to a flame, Luce has to find out what Daniel is so desperate to keep secret...even if it kills her.
Dangerously exciting and darkly romantic, FALLEN is a page-turning thriller and the ultimate love story.
From Me...
I think this is a book you will either love or hate. After finishing, I went to goodreads.com just to see how others felt and I was exactly right. So many people hated the book giving it one star, but true young adult, angsty teen, unrequited love readers loved this book. For this reason, I am feeling a bit disjointed about this book. Normally I am pretty firm in my opinion, but I cannot create a cohesive viewpoint. Therefore, I am letting my multiple personalities run wild and giving you a review in two parts. I am giving this book an average of 3 eiffel towers, but you have to see how this happened.
Review Part 1: The happy reader. I picked this book up initially because of its cover. Seriously, just look at it. I knew it was going to be about a troubled teenage girl and her undeniable pull towards an aloof teenage guy. In a good way, this book reminded me of Twilight, and I spent the whole book impatiently waiting for her to figure out his secret, so that they could be together. Sometimes I love being a silly girl, living on each page, breathlessly waiting for that first kiss.
One of the greatest parts about this book was the intrigue surrounding the main characters past lives. Why does Luce always die when she is with Daniel? How can this ever stop? Why is this time different? The past life scene and descriptive nature of this book were written beautifully. This was a nice change in the girl meets boy, girl shouldn't be with boy, who cares, we love each other and nothing can stop love, genre. The fallen angels story was different and left the reader anxious to begin the next book. Really great read!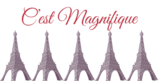 Review Part 2: The
un
happy reader. Seriously, could this be anymore like Twilight in the worst ways??? The book is told from the female leads first person perspective. She goes to a new school and is instantly and overwhelmingly attracted to a boy who treats her as if he has no interest in her. She doggedly pursues him anyway even though he is pushing her away at all times. She inexplicably falls in love with him without spending any real time together. Then all of the sudden, he reveals that he has loved her all along but has been mean to protect her. And even though she could still die from being with him, he wants her and she doesn't care about her own safety....
Don't get me wrong, I loved Twilight for reasons I can't explain to this day, but I was never impressed with the silliness and naivete of the Bella and the same can be said about Luce. Luce's incessant inner monologue is frustrating at best and self-centered at worst. She refuses to become an active participant in her own life, instead letting two men dictate her feelings and actions. When Luce realizes she doesn't have feelings for the secondary love interest, Cam, the scene plays out like this: "I want to break up with you, so of course I will sneak out of school to meet you by getting in the car you have sent for me. And let you put a necklace on me. And meet you instead of Daniel at secret place and let you kiss me as if I have no control over what I let you do to me." All of this after she realizes she loves Daniel...sounds realistic.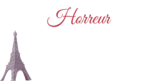 So there you have it, my schizophrenic review of Fallen. Do with it what you will. I still can't decide, but either way I look at it, I'm right... :). In conclusion, I give this book: