Source: Review Copy
Genre: YA Romantic Thriller
Format: Paperback
Bad things come in threes. In Shady Springs, that includes murder.
Murder Now
Lange Crawford's move to Shady Springs, Pennsylvania, lands her a group of awesome friends, a major crush on songwriter Vaughn, and life in a haunted, 200-year-old farmhouse. It also brings The Hunt: an infamous murder mystery festival where students solve a fake, gruesome murder scheme during the week of Halloween. Well, supposedly fake.
Murder Then
Weeks before The Hunt, Lange and her friends hold a séance in the farmhouse's eerie barn. When a voice rushes through, whispering haunting words that only she and Vaughn can hear, Lange realizes it's begging for help. The mysterious voice leads Lange and Vaughn to uncover letters and photos left behind by a murdered girl, Ginny, and they become obsessed with her story and the horrifying threats that led to her murder.
Murder Yet to Come
But someone doesn't like their snooping, and Lange and Vaughn begin receiving the same threats that Ginny once did. The mysterious words from the barn become crucial to figuring out Ginny's past and their own, and how closely the two are connected. They must work fast to uncover the truth or risk finding out if history really does repeat itself
From Me...
This is one of the best Young Adult debut novels I have read, maybe ever.
The plot is very fun while being instantly gripping. I was amazed at how unique this story truly was. Several times I thought I knew what was coming, only to realize how wrong I had been. I was expecting what I always expect, but got the unexpected.
Though, every once in a while (very seldomly), the dialogue felt stilted, it was nothing in comparison to the parts where the dialogue seemed to flow effortlessly.
I have read many YA romances, but have never felt this sort of respect for the author and the characters she created. In many YA's, the protagonists are instantly and inexplicably drawn to one another. We are asked to believe in this improbable connection, though I am assuming most have never experienced a love that works like this. Here, the book initially appears to adhere to this model; however, Ms. Walkup goes against convention by thoroughly explaining Vaughn and Lange's bond.
Their love not only compels the story but anchors it. In this book the romance is as vital to the story as the mystery, both becoming integral plot points. Thus, this romance novel is elevated past guilty pleasure and into must read fiction. This is a book you recommend to your friends. I am recommending it to you.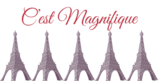 About the Book - About the Author - Prizes!!!
Welcome to another exciting publishing house spotlight tour from Novel Publicity. Join us as two new titles from Luminis Books--we're calling them the Luminis Dyad--tour the blogosphere in a way that just can't be ignored. And, hey, we've got prizes! About the prizes: Who doesn't love prizes? You could win either of two $25 Amazon gift cards, an autographed copy of Second Verse by Jennifer Walkup, or an autographed copy of its tour mate, The Field by Tracy Richardson. Here's what you need to do...
Enter the Rafflecopter contest

Leave a comment on my blog
That's it! One random commenter during this tour will win a $25 gift card. Visit more blogs for more chances to win--the full list of participating bloggers can be found HERE. The other $25 gift card and the 3 autographed books will be given out via Rafflecopter. You can find the contest entry form linked below or on the official Luminis Duo tour page via Novel Publicity. Good luck!
About the author: When Jennifer Walkup isn't writing or reading, she's spending time with her husband and young sons, listening to Red Hot Chili Peppers, and coming up with costume ideas for Halloween. She's obsessed with good coffee and new rec
ipes and likes broccoli on her pizza, flowers in her hair, flip-flops on her feet, and the number 13. A member of SCBWI, Jennifer also serves as fiction editor for The Meadowland Review and teaches creative writing at The Writers Circle. Second Verse is her first novel. Connect with Jennifer on her
website
,
blog
,
Facebook
,
Twitter
, or
GoodReads
.
Luminis Books
was launched in January, 2010 by husband and wife team Tracy Richardson and Chris Katsaropoulos with a mission to publish thought-provoking literary fiction for children and adults. We publish what we love:
Meaningful Books That Entertain.
Our award-winning books engage and inform readers and explore a wide range of topics from love and relationships, teen sexual assault and homelessness to string theory, consciousness, and the Universal Energy Field. Luminis Books is a proudly independent publisher located in Carmel, IN. Learn more at
www.luminisbooks.com
.
Learn more about Second Verse's tour mate HERE.