From the Publisher...
Eric Quinlan was born a cowboy and a rancher and intends to die a cowboy and a rancher. But when his ranch is in danger of failing, he travels to the wilds of London looking for a business deal to save it. What he finds there are stuffed shirts, odd manners, and a damsel in distress.
Amelia Elphick's life is over. She may have been born a lady, but when she finds herself jilted by a lover who leaves her pregnant and refuses to marry her, she seems destined for a life on the streets. When her employer's rough but handsome houseguest, Eric, offers to rescue her from ruin, she has no choice but to say yes, even if it means moving halfway around the world.
But Amelia finds herself saying yes to more than a ticket west. What starts with a harmless lie tangles Amelia and Eric in a web of desire and deceit that exposes passions and turns their worlds upside-down. Eric believes Amelia holds the key to saving his beloved ranch and giving him the family he always wanted, but can he save her from the demons of her past without losing himself in the process?
People do foolish things when they're in love…
From Me...
This is a good read for anyone who likes historical romance novels. It was fun and heartfelt, if at times a little frustrating. The writing was good without being too simple or too complex.
Obviously, since this is a romance, the plot is driven by the romantic relationship between the protagonists, and I really did get invested into their romance. I wanted them to end up together even if both characters made me a little angry at times. There were points with Amelia where I couldn't understand her. She was so hard on herself and literally believed that because she liked sex with both her former fiance and Eric that she must be a shameless harlot - a woman so wanton that the touch of any man would send her into a lustful
frenzy
. Though I rolled my eyes when she came to this conclusion, I have to acknowledge that I did not grow up in a time and place that would convince me of these types of things. Maybe her conclusion was logical even if it's not one that I would not have ever come up with.
I loved the way the book started in London then moved to western America. The contrast between the two places at the exact same time was fascinating. I read this book very quickly and really enjoyed it.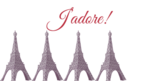 Merry Farmer lives in suburban Philadelphia with her two cats, Butterfly and Torpedo. She has been writing since she was ten years old and realized one day that she didn't have to wait for the teacher to assign a creative writing project to write something. It was the best day of her life. She then went on to earn not one but two degrees in History so that she would always having something to write about. Today she walks along the cutting edge of Indie Publishing, writing Historical Romance and Women's Sci-Fi. She is also passionate about blogging, knitting, and cricket and is working towards becoming an internationally certified cricket scorer.